Collaborative Artist Books with the Delaware Valley Chapter of the Guild Of Book Workers - Once Upon a Book, 2019
Return to Artist Book Collaborations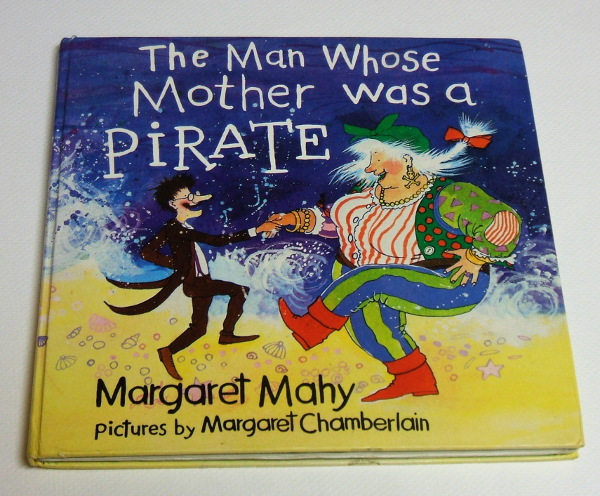 Specifications
Altered book - The Man Whose Mother was a Pirate by Margaret Mahy with pictures by Margaret Chamberlain
Size - 9.5" x 9.5" Two fold out panels with pop ups cut from the book
Original ink and watercolor illustrations by Thomas Parker Williams
Pinhole photographs by Mary Agnes Williams
DVC Members participating - Alice Austin, Cindy Au-Kramer, Kristin Balmer, Paige Billin-Frye, Henry Blanco White, Dee Collins, Beth Curren, Sophy DiPinto, Jane Griffith, Karen Hanmer, Becky Koch, Andrea Krupp, Karen Lightner, Emily Martin, Thomas Parker and Mary Agnes Williams, Todd Pattison, Maria G Pisano, Jennifer Rosner, Lisa Scarpello, Ruth Scott Blackson, Mary Wootton.
The guidelines for Once Upon a Book
Who doesn't love children's books? We all have a favorite book that was read to us as children or ones that we read to our own children, or even grandchildren. For many of us, it was the start of a passion for all things book-related. We would like to display our love of children's books by having chapter members rebind, alter, restore, or create from scratch, a book intended for children.
Pretty much anything goes. Some ideas: Create your own children's book, either a one–off or an edition. Bind a children's book in any way you like. Restore a well-loved children's book. Alter an existing children's book.
Exhibition - October 1st 2019 - Friday, November 29th, 2019 – Free Library of Philadelphia
This book was donated to the Children's Literature Research Collection of the Free Library of Philadelphia